Hurricane Fiona
Hurricane Fiona, a category 4 hurricane began wreaking havoc on the islands of Puerto Rico on August 23rd, and has since made landfall in the Dominican Republic. Power outages, mass flooding, and structural damage overwhelm the southeast with an estimated 10+ billion in overall damage repair costs. This only further exacerbates the economical issues Puerto Rico faces while recovering from Hurricane Maria, a catastrophic tropical cyclone that occurred over five years ago. 
Professor Reginald Desroches of Rice University in Houston, TX states that "the bridges damaged during the hurricane will cost north of one billion to repair." And that is just the bridges. Many families recovering from Maria had been subject to poverty after the hurricane destroyed their homes and several businesses fell through. Five years later, they find themselves in a similar situation, economically and logistically. "Island dwellers often work in larger fields and businesses further than residencies" (Desroches). Because of the storm, transportation means have become near non-existent until they reopen the bridges. A billion-dollar project is lengthy, and there is no current estimate of how long repairs will take once they begin.  
Apart from a financial nightmare, Hurricane Fiona poses a future threat to southern states of the U.S. as the eye of the hurricane travels towards the Southwest. While the Northwest hasn't seen a major natural disaster such as a hurricane in some time, the rest of the states cannot say the same. Heather Monahan of News Channel 8 in Tampa, FL, reports that Florida is in the midst of preparing for minor damage, yet, predictions are unsure whether the tropical storm will change course nearing the Gulf of Mexico. 
Ultimately, this storm will not affect Washington state, much less the Key Peninsula, at least not directly. While the eye of the hurricane might never reach the Northwest, delays in trade will. Much of Washington's produce and goods are from the Southwest, specifically the areas that will be hit by the storm. In 2005, Hurricane Katrina never hit the northern states. However, the storm will cause a significant loss of goods from the southern impacted businesses, both local and chain. 
"Fiona ceases to lower in severity, remaining a category 4 hurricane," (Monahan). 
Yet we'll be sure to see lasting impacts on the Dominican Republic and Puerto Rico when the storm finally comes to rest. Until then, families and businesses in and near the affected areas should prepare for the worst that Hurricane Fiona has to offer.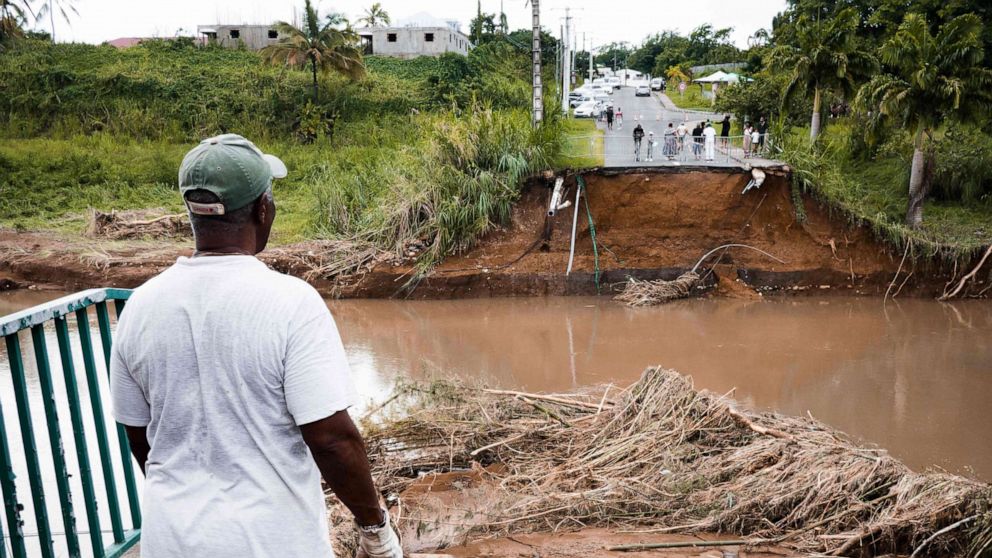 Works Cited
Bridge Damage and Repair Costs from Hurricane Katrina. https://www.researchgate.net/publication/237431739_Bridge_Damage_and_Repair_Costs_from_Hurricane_Katrina. 
Coto, Dánica. "Hundreds Isolated in Puerto Rico in Areas Cut off by Hurricane Fiona." PBS, Public Broadcasting Service, 22 Sept. 2022, https://www.pbs.org/newshour/nation/hundreds-isolated-in-puerto-rico-in-areas-cut-off-by-hurricane-fiona. 
Elamroussi, Aya. "Many across Puerto Rico and the Dominican Republic Still Have No Power or Running Water as Hurricane Fiona Churns toward Bermuda." CNN, Cable News Network, 22 Sept. 2022, https://www.cnn.com/2022/09/22/weather/hurricane-fiona-puerto-rico-dominican-republic-thursday/index.html. 
Monahan, Heather. "Will Florida See Impacts from Hurricane Fiona?" WFLA, WFLA, 19 Sept. 2022, https://www.wfla.com/weather/tracking-the-tropics/will-hurricane-fiona-impact-florida/.